"Invalid key" error
Latest update: July 11, 2023
ID: 12010
If you encounter the "Invalid key" error when trying to activate a Kaspersky application, wait for an hour and try again. The activation server may be unavailable due to maintenance.
If this doesn't help, remove the license from the application and then activate it again:
In the main window of your Kaspersky application, click License in the lower-right corner. To learn how to open the main application window, see this article.
Click License information.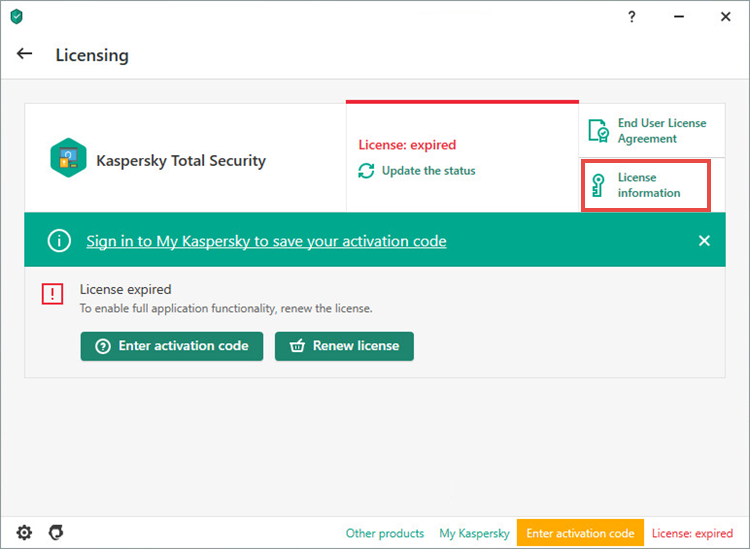 Click Delete.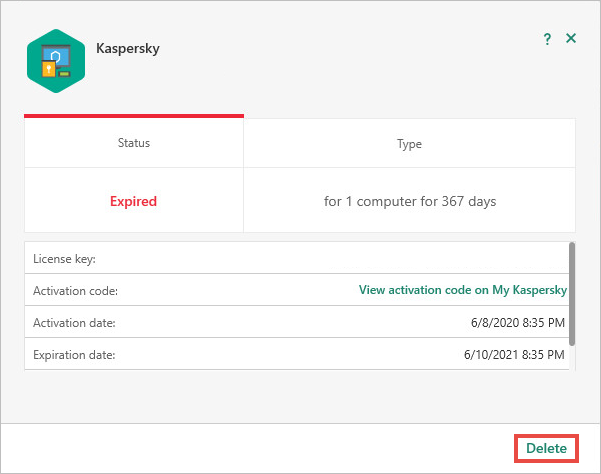 Click Delete to confirm removing the license.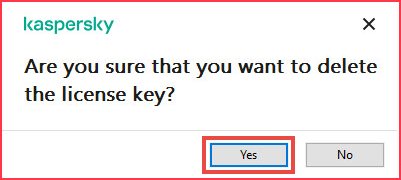 Activate the application again using your activation code. To learn how to activate the application, see the following articles:
What to do if the error persists