USB Recover tool in Kaspersky Rescue Disk 18
Latest update: June 28, 2022
ID: 14221
Do you want to prevent infections? Install Kaspersky for Windows
Kaspersky for Windows protects your digital life with technologies that go beyond anti-virus.
The USB Recover tool restores the functioning of a keyboard, mouse, or USB devices in case of issues caused by incorrect removal of a Kaspersky solution.  
The use of the USB Recover tool may cause malfunctioning of the operating system.
To recover the USB devices:
On another computer with a functioning keyboard and mouse, write the image of Kaspersky Rescue Disk to a USB drive or CD/DVD. For instructions, see this article.
On the computer where the problem occurred, start Kaspersky Rescue Disk. For instructions, see this article.
In Kaspersky Rescue Tool, click Tools. Click USB Recover.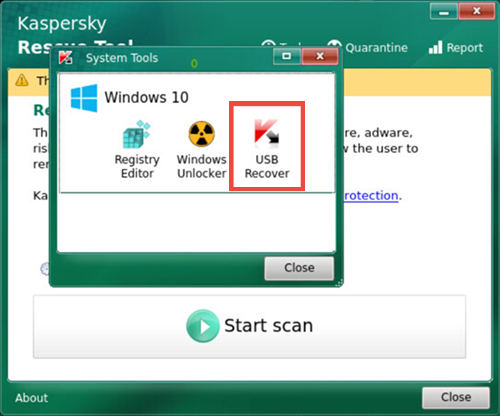 Click Start scan.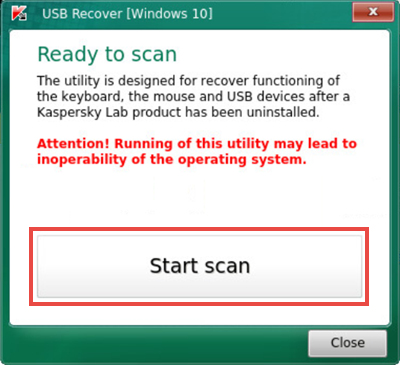 Click OK.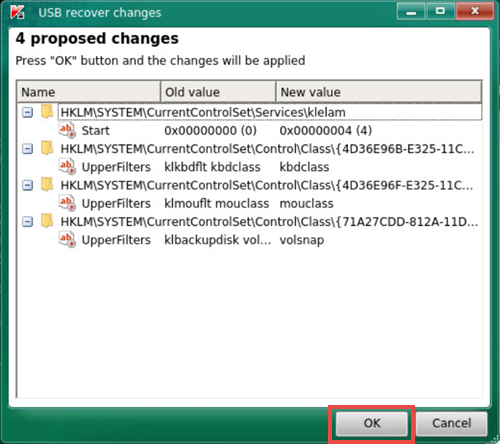 Choose the folder to export the file with the changes in the registry keys. In case of problems, you will be able to restore the initial data from this file.
Enter the file name and click Оpen.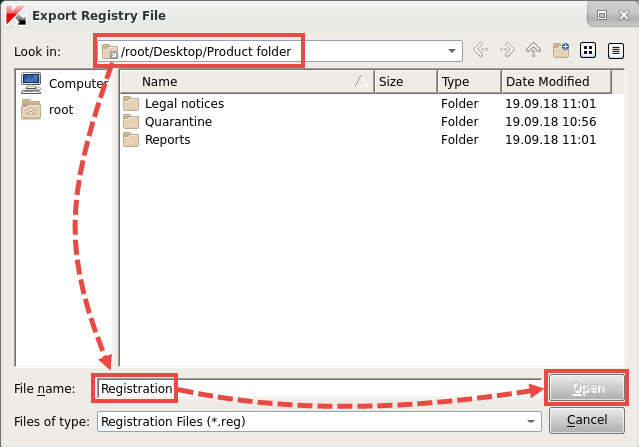 When the scan is completed, click Close.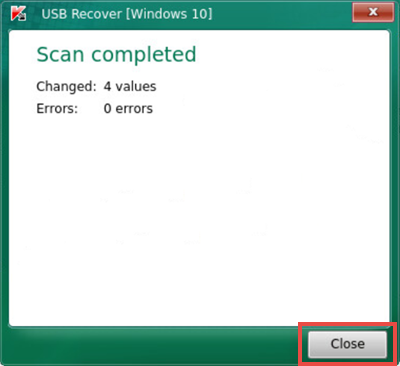 USB devices will function correctly.