Webcam Protection in Kaspersky Total Security
Latest update: March 09, 2021
ID: 15411
Kaspersky Total Security prevents unauthorized access to your web camera.
To check if webcam protection is enabled, do the following:
Connect your webcam to the computer and turn it on.
Open Device Manager:

If you are using Windows 7, click Start in the lower-left corner of the screen, search for Device Manager and click Enter.
If you are using Windows 8, 8.1 or 10, press the Win + X combination on the keyboard and select Device Manager from the list.

Find the webcam in the Imaging Devices section, Sound, video and game controllers section or Cameras section and double-click it.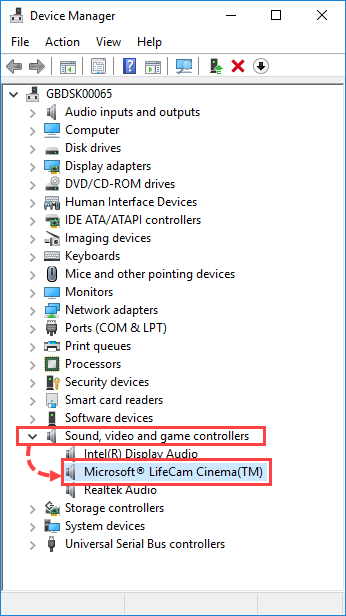 Go to the Driver tab and click Details.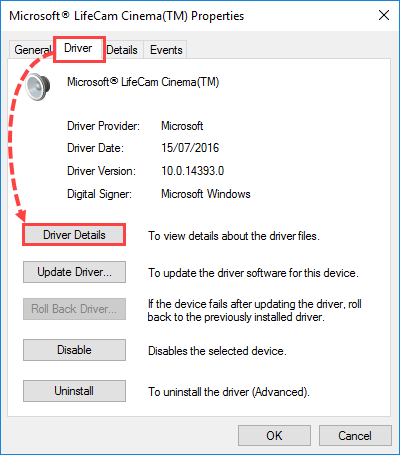 Check the Driver files list.
If Kaspersky Total Security supports the web camera model, the list will show the file %windir%\System32\drivers\usbvideo.sys, where %windir% is the folder in which the operating system was installed.
Supported web cameras
Kaspersky Total Security supports the following cameras:
Logitech HD Webcam C270
Logitech HD Webcam C310
Logitech Webcam C210
Logitech Webcam Pro 9000
Logitech HD Webcam C525
Microsoft LifeCam VX-1000
Microsoft LifeCam VX-2000
Microsoft LifeCam VX-3000
Microsoft LifeCam VX-800
Microsoft LifeCam Cinema
We cannot guarantee the support of web cameras which are not included into this list.
Limitations
Kaspersky Total Security can control access to cameras that meet one the following requirements:
UVC-compatible cameras work with the operating system driver and do not require installation of the driver from the vendor.
The camera is connected via USB or IEEE1394 and displayed in Device Manager as Imaging Device.
Kaspersky Total Security does not control access to:
Audio stream from the web camera's built-in microphone, should the application try to access audio data separately to video data.
Built-in or removable drives of the web camera.
Other features of the camera.
Web camera, if it requests permission from Kaspersky Total Security when the application is not running and cannot be started (not responding or loading).
What to do if Kaspersky Total Security blocks your web camera
If Kaspersky Total Security blocks access to the web camera for an application installed on your computer (for example, Zoom or Skype), you can allow access in the settings of Kaspersky Total Security. For instructions, see Online Help.