How to download and run Kaspersky Virus Removal Tool
Latest update: October 31, 2023
ID: 8527
Close all running applications.
Make sure your computer meets the system requirements for Kaspersky Virus Removal Tool. 
Download and run the utility file.
If the utility does not start, change the file name to any other name and try again. If the issue persists, run a scan with Kaspersky Rescue Disk using these instructions.
Carefully read the License Agreement, Privacy Policy and KSN agreement. 
If you agree to the terms, select the corresponding checkboxes and click Accept.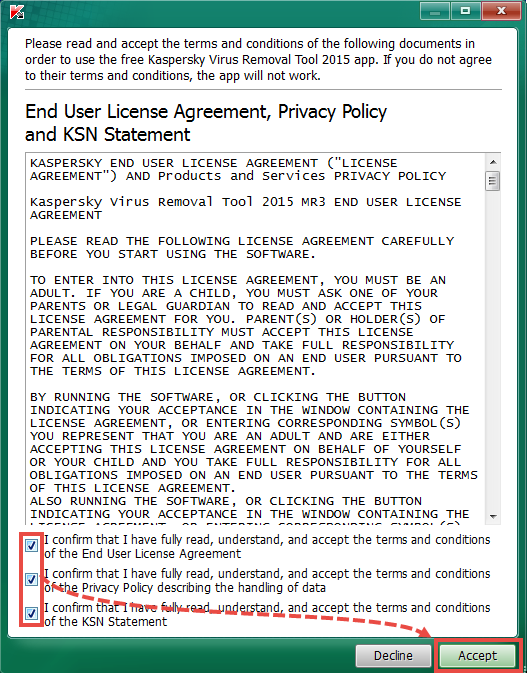 Wait for the initialization process to complete.
Scan your computer with Kaspersky Virus Removal Tool using these instructions.