How to get Kaspersky Internet Security trace files
Latest update: July 11, 2023
ID: 15535
Kaspersky Customer Service engineers might request reports on the activity of the application's components. These are called trace files.
We do not recommended following the instructions in this article without first consulting with a Customer Service specialist. If enabled accidentally, trace collection may account for disk space shortage.
How to get trace files
In the main window of Kaspersky Internet Security, click .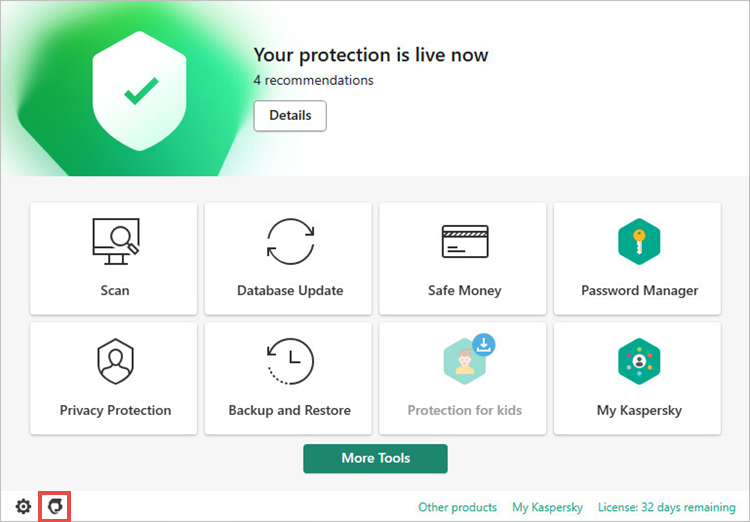 To learn how to open the main application window, see this article.
Click Support Tools.
If the Customer Service engineer did not specify which events to trace, click the Enable application traces switch and click Save.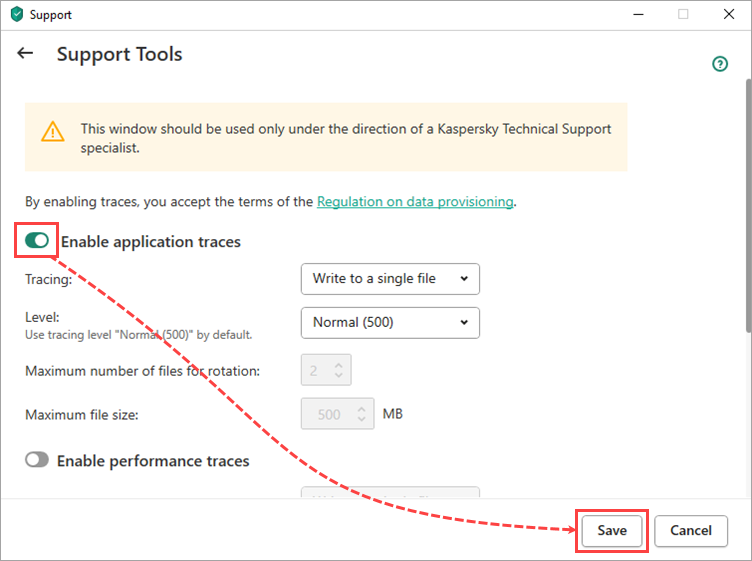 Reboot the computer.
Computer reboot is required unless the support engineer instructed to do otherwise.
Reproduce the problem.
Click the Enable application traces switch once again to disable traces and then click Save.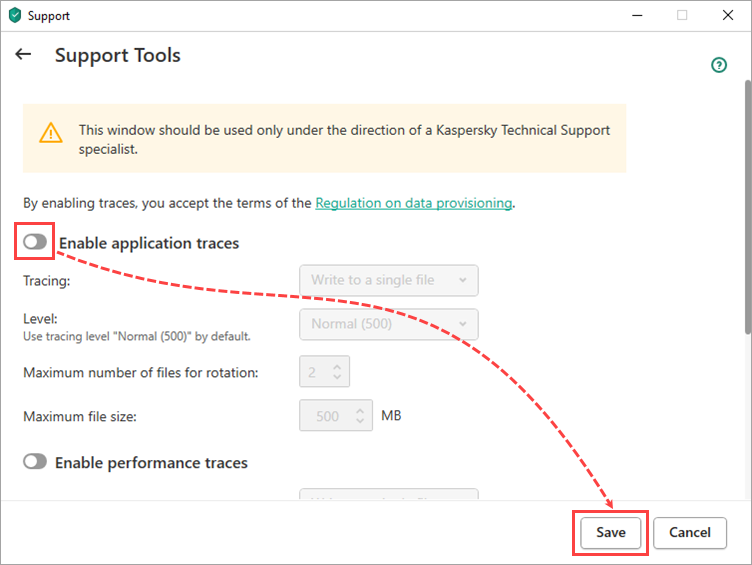 Trace files have been created.
How to locate trace files
The application saves trace files with unique names, in the LOG format: [Shortened application name].[Application version]_[Date of creation]_[Time of creation]_[Random characters].[Tracing type].[Encryption type].
Example: KAV.21.2.16.590_11.05_10.43_1168.SRV.log 
To locate trace files:
Enable the Show hidden files and folders function. See this article for instructions.
Press Win+E combination on your keyboard.
In the address bar of Windows File Explorer, enter: %ALLUSERSPROFILE%\Kaspersky Lab\AVP21.2\Traces 
Press Enter on the keyboard.
The Traces folder containing the trace files will open: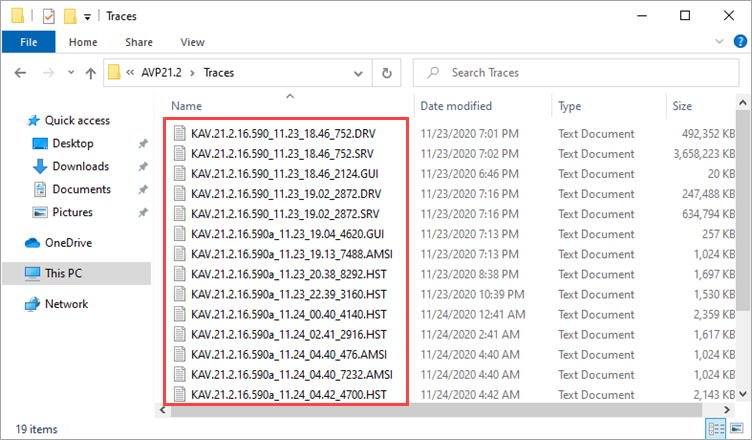 Trace files are stored on your computer for seven days after disabling the tracing. Then they are permanently deleted.