How to get a key file from an activation code
Latest update: May 02, 2023
ID: 7180
You can request a key file for business solutions only except for Kaspersky Small Office Security, Kaspersky Endpoint Security Cloud, and subscription licenses, which can be activated only with an activation code.
All Kaspersky applications for home are currently activated online with an activation code.
A key file is a file for offline activation of business solutions.
To get a key file for business products using an activation code:
Go to the Kaspersky website.
Enter your activation code, email address, and the text displayed on the CAPTCHA image.
Select the checkbox to confirm your agreement on data provision.
Click Get key file.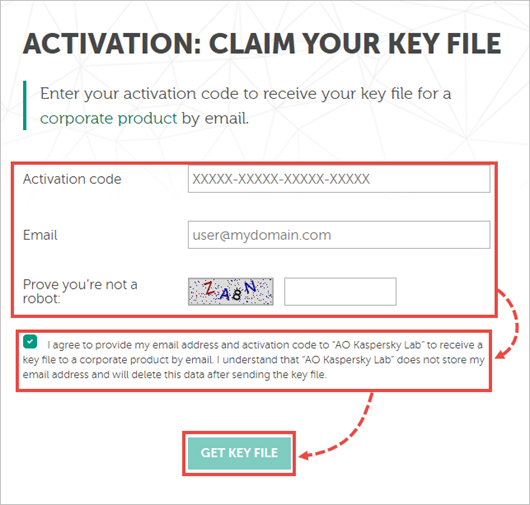 A .zip archive containing the key file and the CompatibilityList.txt file will be sent to your email address. This file specifies which key file to use for which solution.