How to generate reports with the KLlogsGather script for Mac OS (OS X)
Latest update: July 12, 2023
ID: 10909
Download KLlogsGather
Click Download to get the archive containing the KLlogsGather script.
When processing your request, Kaspersky Customer Service may require reports generated by the KLlogsGather script. The script collects trace files, crash dump files and some information about the system, e.g., a System information report.
To learn what information is collected, you can open the KLlogsGather script in any text editor and read the comments in it.
To generate a report using KLlogsGather:
Download the KLlogsGather.tar archive and extract the files from it.
Open Finder and go to Applications → Utilities → Terminal.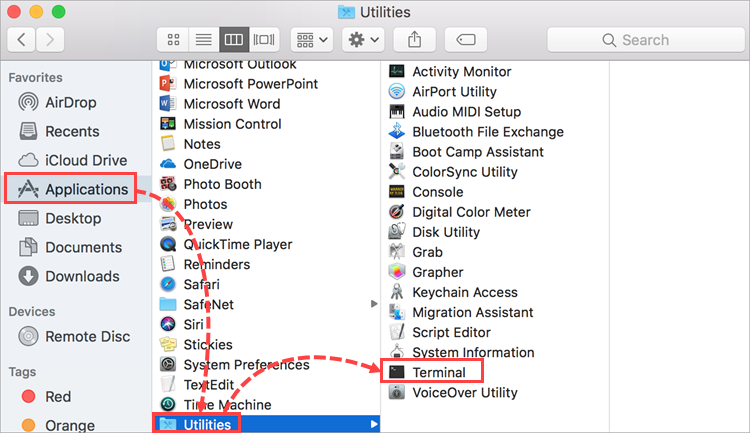 Drag and drop the KLlogsGather file into the Terminal window.
Press Enter on the keyboard.
Type the administrator's password.
In the window that appears, click OK to give the Terminal access to the files on your Desktop.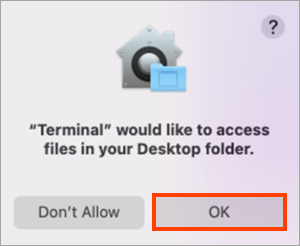 Wait for the script to complete the required operations and close the Terminal window,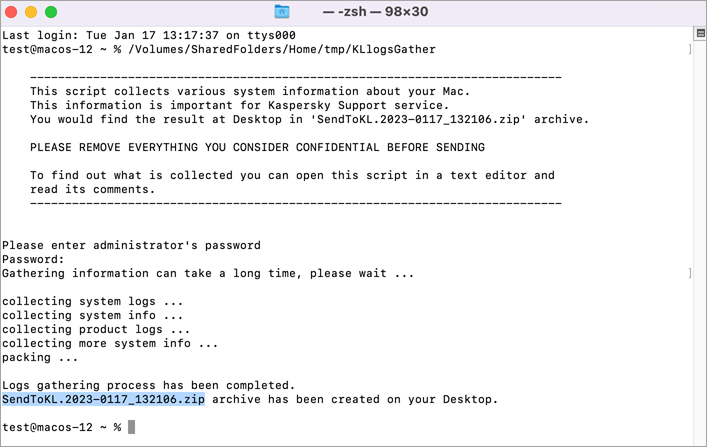 An archive containing SendToKL reports will be created on Desktop.