How to eliminate threats detected by Kaspersky applications
Latest update: July 03, 2023
ID: 15436
When a Kaspersky application detects any threats on your computer, the application icon turns red. To remove the detected threats:
Open the Kaspersky application. To learn how to open the main application window, see this article.
Click Details.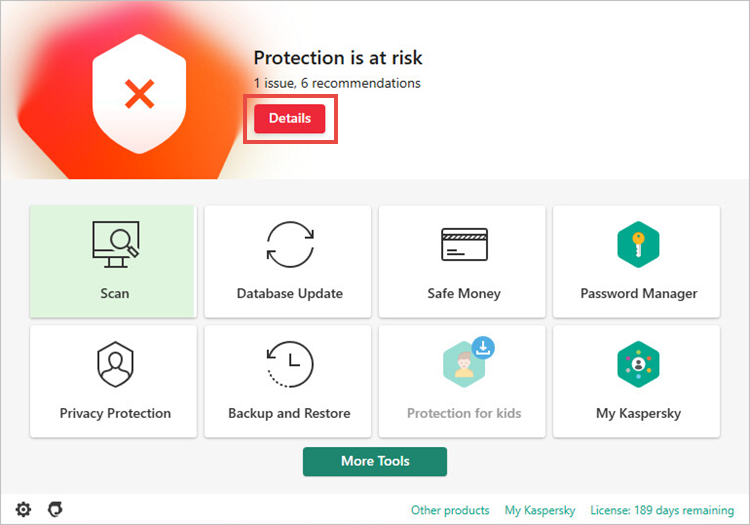 Click Resolve or Disinfect for each threat.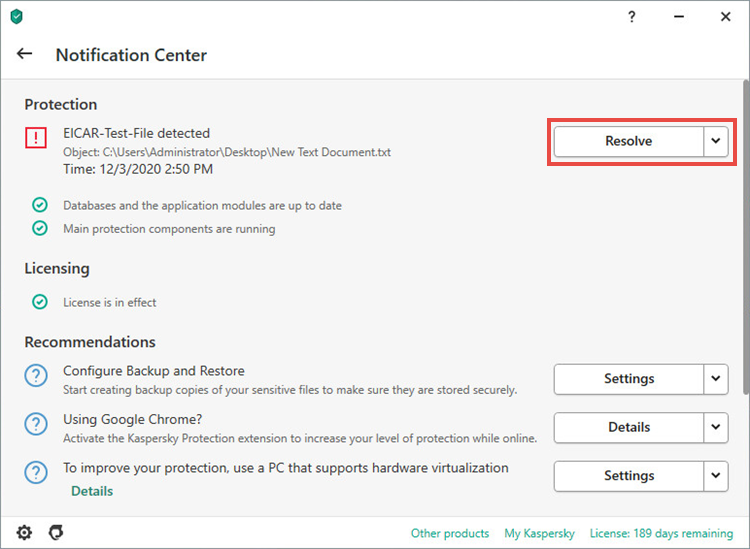 Detected threats will be removed from your computer.
The notification may remain in the notification center for a few more minutes after the threat was eliminated. Computer restart may be required to complete the removal.
What to do if the issue persists
If the threat is still detected after computer restart, submit a request to Kaspersky Customer Service.