How to view the details of your activation code
Latest update: February 04, 2022
ID: 13945
Sign in to your My Kaspersky account. Sign up if you do not have a My Kaspersky account.
Go to Subscriptions.
Enter your activation code into the Add activation code field.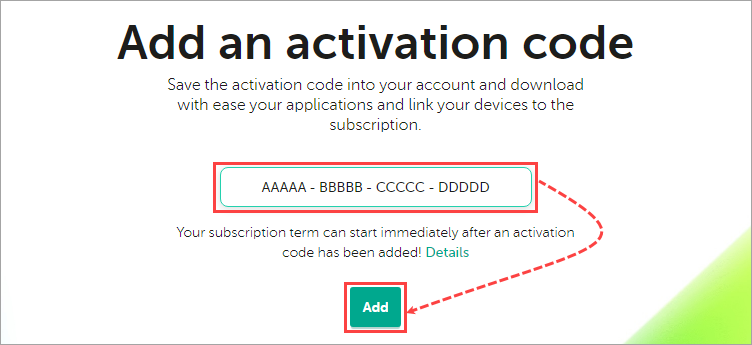 If the activation code is added successfully, the page will display a new subscription.
Click on the subscription that you have added.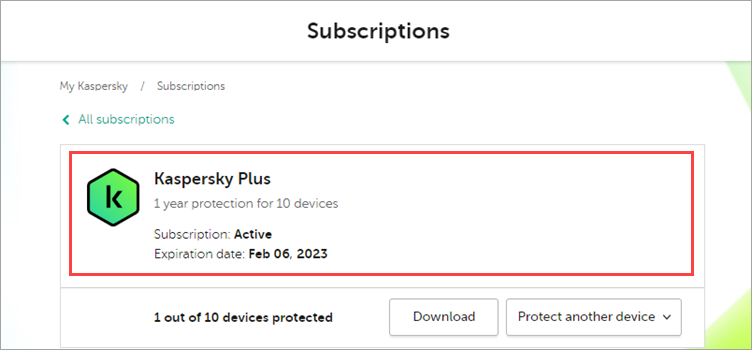 The page will display the subscription details in the following blocks:
Top block with the application name:

Subscription or license status.
Subscription or license expiration date.
Activation code.
Number of devices that can be covered by the subscription.

My devices. Information about connected devices.
Apps. Applications that can be used under your subscription or license.
Users. Information about the users with whom you have shared the license.
Additional info:

Subscription or license activation date and expiration date.
Days until the subscription or license expires.
License key.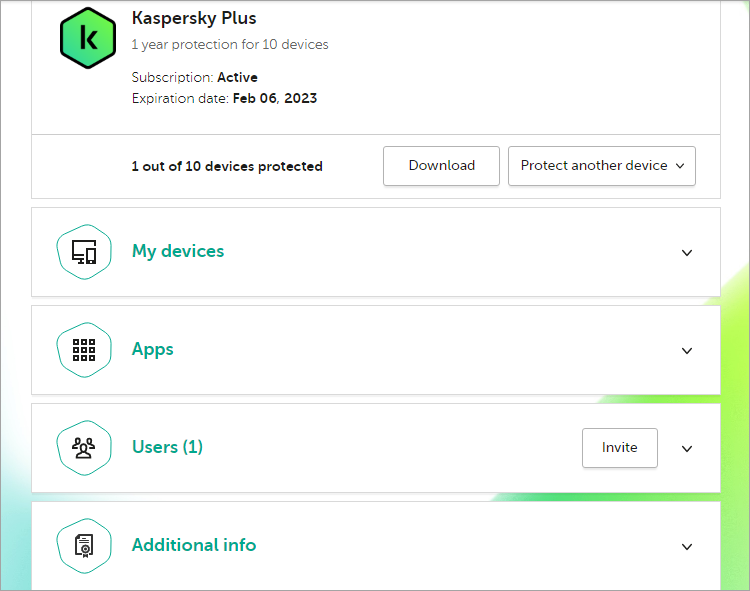 To view the details about the subscription or license, click the expand icon on the block: